Late-Night Hosts Poke Fun at Kanye West's Meeting With Donald Trump: "I Heard These Two Are Going to Drop an Album"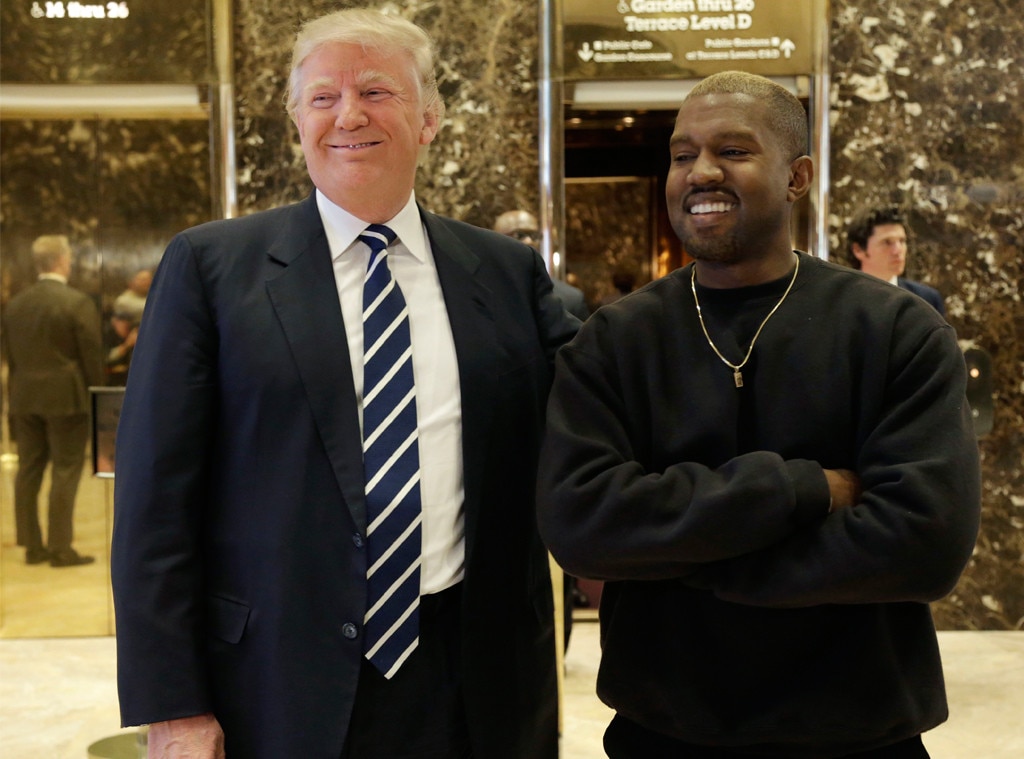 AP Photo/Seth Wenig
Donald Trump's meeting with Kanye West may have shocked and surprised, but for America's late-night hosts, it was just more material for their shows.

After the Grammy-winning rapper arrived to Trump Tower Tuesday morning for a brief meeting with the president-elect, Stephen Colbert, James Corden and Conan O'Brien incorporated the notable event in their monologues that night.

"You can tell it was a high powered meeting because Kanye is wearing his formal sweatsuit," Colbert quipped to his audience.

"Here they are ending their meeting with a bro hug in front of the cameras," Colbert continued as footage of the two saying goodbye in Trump Tower's lobby played out. "I heard these two are going to drop an album together."

"I'm not sure what cabinet position Kanye was applying for. Which government agency regulated diamond masks and track pants?"
Corden followed suit, poking fun at Trump's peculiar explanation for the meeting. When reporters asked Trump for his reason for meeting with the "Fade" star, he replied, "Just friends, just friends, and he's a good man."

"Just friends? What happened in that apartment?" Corden asked on his show. "The only time you answer 'just friends' after leaving someone's place in the morning is when you definitely hooked up."

"What could these two have to talk about though?" the host continued. "I can't think of anything they could possibly have in common. They are completely, totally different people from two different worlds….one of them famously appears on a huge reality show and the other one…was also on a huge reality show. One of them is constantly claiming that award shows are rigged and the other one…that's a bad example."
O'Brien topped off the punchline when he delivered this brief remark during his opening monologue, "Today, Donald Trump met with Kanye West. It's always cool when two future presidents hang out, I think."

A source close to West told E! News that he met with Trump to discuss becoming an "ambassador of sorts." The insider added that Trump is interested in getting West involved in an "entrepreneurial leadership role."

According to the source, Trump's team reached out to West. "Trump thinks he's a great role model when it comes to business," the insider said.
West, who famously expressed an interest in running for president in the near future, took to Twitter hours after the meeting to share his own reason for his conversation with the president-elect "I wanted to meet with Trump today to discuss multicultural issues," Kanye wrote online. "These issues included bullying, supporting teachers, modernizing curriculums, and violence in Chicago."

"I feel it is important to have a direct line of communication with our future President if we truly want change," he concluded.